Wendy's
---
Client: Private
Location: Park Slope, Brooklyn
Program: Apartment renovation
Size: 1,300 SF
Construction Team: WK Renovation Ltd.
Status: Completed 2020
Photography: Daniel Terna
---

Wendy's is an interior refurbishment of a street-level, 3-bedroom apartment for an art gallerist. The scope consisted of a complete overhaul of the kitchen, dining and living areas and the conversion of a bedroom into a study.

Located in an early 20th century apartment house near Prospect Park, the apartment is characterized by a linear layout and a series of discrete rooms. The intervention focuses on creating connections between the shared spaces of the apartment and selectively removing materials accumulated over time.

With a brief to create a quiet, generous background for art and life, the intervention uses painted surface, whitewashed floors and window sheers to maximize bounced light in the space. Window shades are positioned to balance oblique views to the sky with a desire for privacy from street-level views. Original moldings and details are preserved where they still exist, and new millwork and detailing contrast with the existing.

The kitchen is the center of the transformation. The first consideration was to combine the kitchen and adjacent dining room into a single space. From the kitchen proper, the countertop reaches outward—pulling the tile floor along with it—and transforming into a banquette in the dining room. This stretching-out expands the space for both the kitchen and the dining room and combines the natural light available to each. Upper cabinets along the back wall of the kitchen were removed and, in the new intervention, below-counter appliances are utilized to maintain openness above the counter, visually lightening the space while still providing an increase in overall storage.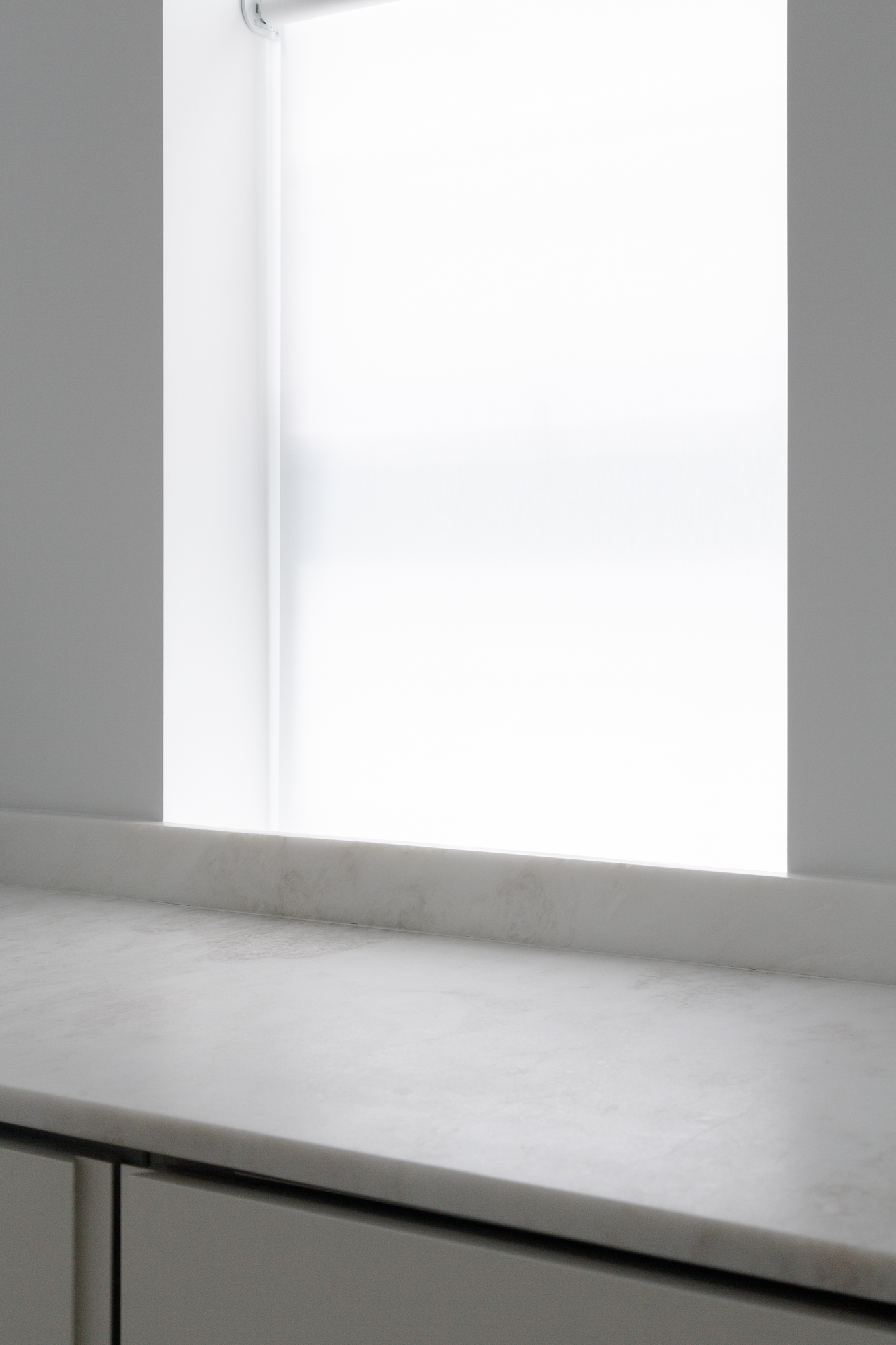 © 2020 MSTMA. All Rights Reserved.