Turtlenecks (for Steam Pipes)
---
Program: Object
Collaboration with Shisanwu
Status: 2018–ongoing
Photography: Daniel Terna

---

Invented in 1855 and proliferating widely in the early twentieth century in American cities, the radiator and its attendant riser pipes are a common site in New York City. Jute rope or fiberglass sleeves are often resorted to for an urgent barrier. We thought it would be beneficial to provide thermal mass to slow their heat dissipation while adding sculptural interest, in addition to protecting the occasional wandering elbow from burns.

Turtlenecks are our answer to a not-entirely-pressing problem, but a common one nevertheless. Turtlenecks are hand-cast, three-dimensional concrete tiles that interlock and aggregate to clothe hot pipes in something a little more comfortable—performative art objects of distinct utility. Like pajamas with a fun print.

Each turtleneck is site-specific; the profile and terminations are considered in terms of the particular location and client. Contact office@mstma.com for inquiries.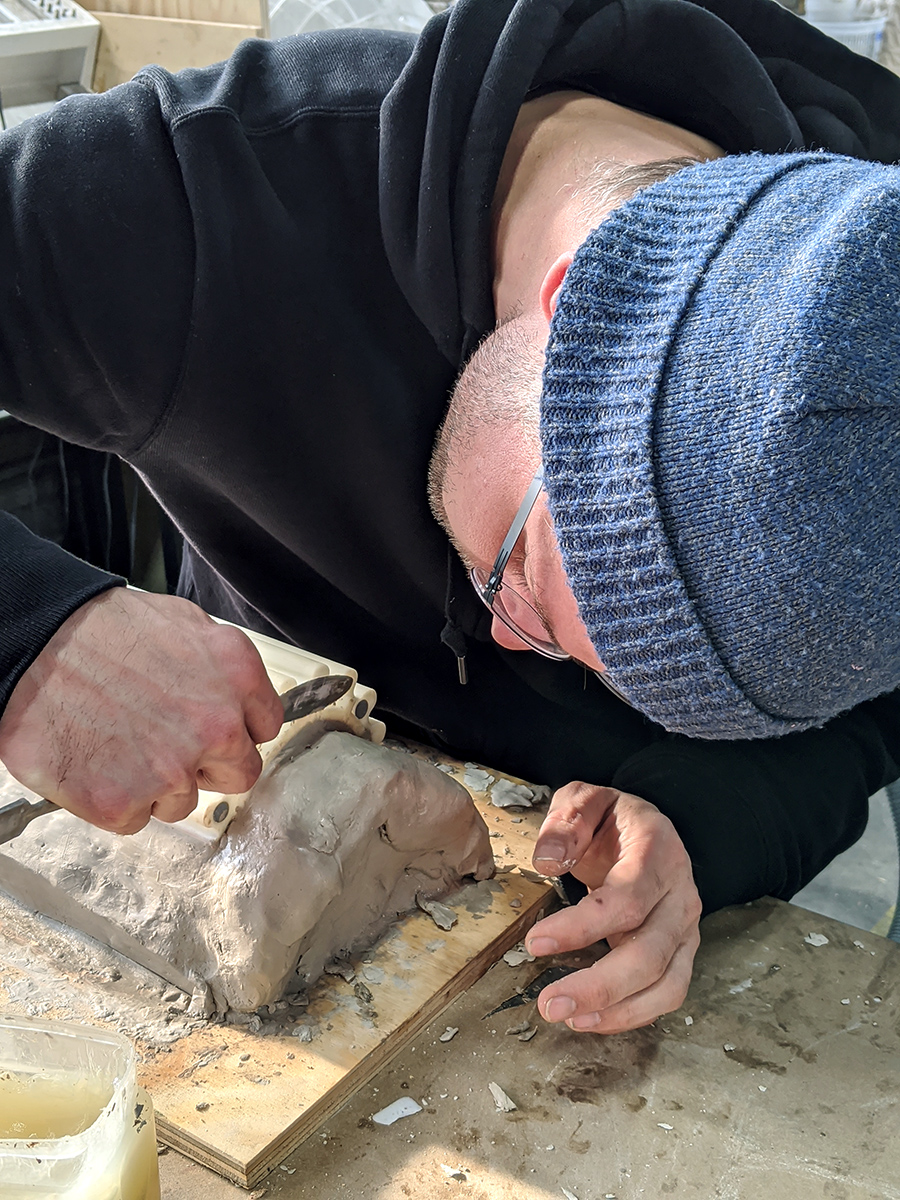 © 2021 Schissel Montgomery Architects, dba MSTMA. All Rights Reserved.