Brooklyn Townhouse
---
Client: Private
Location: Prospect Heights, Brooklyn
Program: Townhouse interior renovation
Size: 2,500 SF
Status: Completed 2017
AOR: Galia Solomonoff
Construction Team: Andras K Construction Corp.
Photography: Daniel Terna

---

Brooklyn Townhouse is an interior refurbishment of an 1860s, three-story townhouse in the Prospect Heights Historic District in Brooklyn. The scope included the relocation of a kitchen, removal of a bathroom and a light-touch renovation throughout.

The parlor floor is the focus of the transformation, with the goal to create a relaxed, open space for cooking, dining, and gathering. The floor had been reconfigured several times over the building's life: a small brick, steel & glass-block extension was added in the 1940s, and a bathroom was inserted in the center of the floor plate in the 1970s, severing the traditional pocketed-door connection between front and rear rooms.

The threshold between front and rear rooms was recovered during demolition and restored, janus-faced: following vestiges of the original framing towards the front, and creatively-restored to the rear. The design intervention focused on re-opening this connection between rooms, relocating the kitchen to a more central location and converting the 1940s extension to a wintergarden.

Throughout the townhouse, details added over time were selectively removed or retained and coded. Original details were preserved where they remained, and lacunae left where they had been lost. New millwork and furniture was designed as partially complete, anticipating ongoing experimentation over time.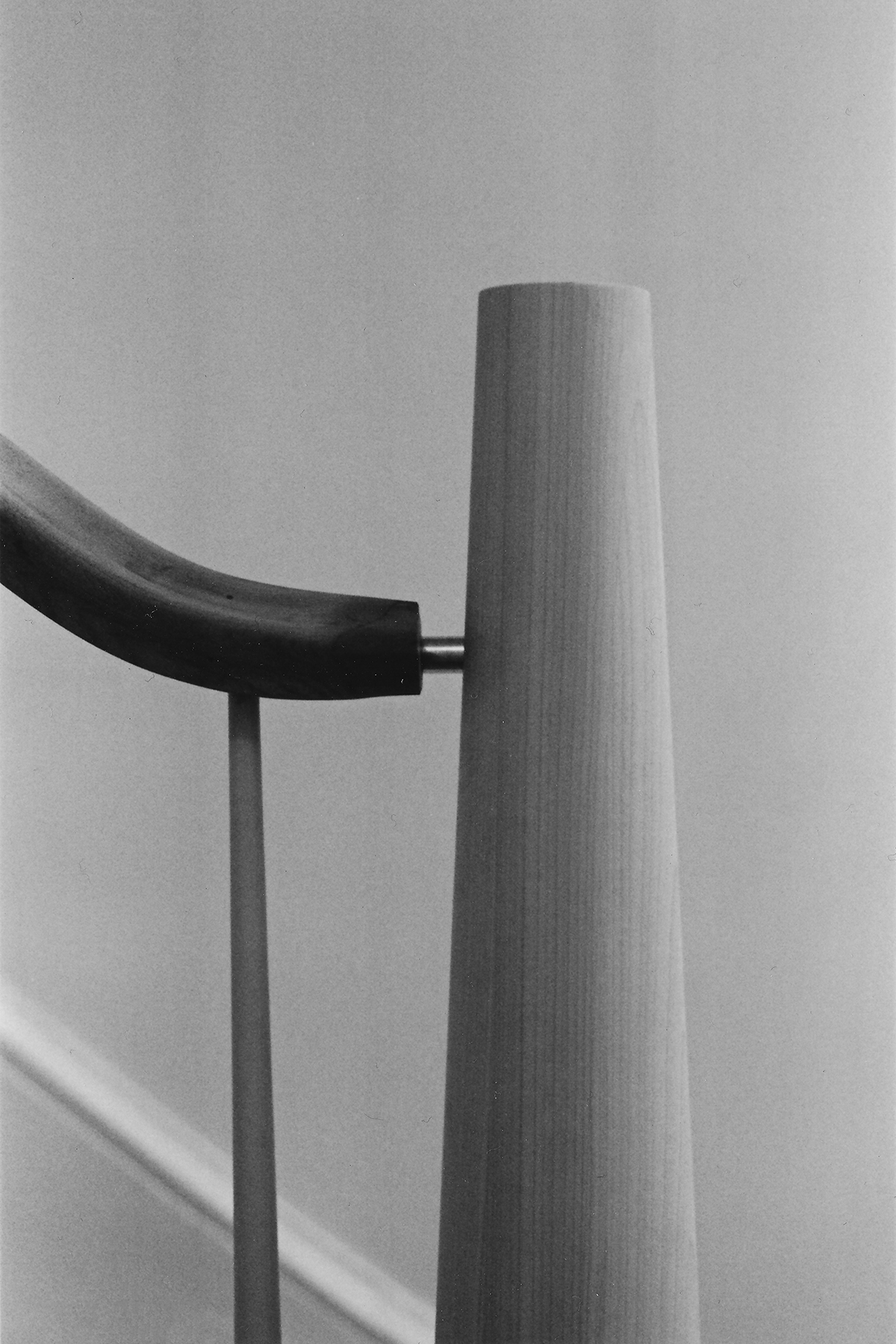 © 2022 Schissel Montgomery Architects, dba MSTMA. All Rights Reserved.