Artist's Studio
---
White Creek, New York
Studio
1,100 SF
2022
---
This project was commissioned by the artist for a separate studio building adjacent to their home on a rural parcel. The artist and her family inhabit the existing barn building - which they have lovingly labored upon over decades. Our goal was to echo the form of the barn and create 'just enough' of an enclosure, with minimal conditioned space to help lower cost, and create a high degree of flexibility for her multimedia work.

Agricultural greenhouses are found throughout the county, and so we took cues from the form, materiality and structure of the greenhouse. Multiwall polycarbonate panels enclose the generous space created by a heavy timber frame to maximize spans and light. A second volume is nested within the large, unconditioned space. This smaller volume is fully conditioned and insulated to provide for year round work, as well as climate control for sensitive materials.

The selected site hosted two shipping containers used for storing work. These are reconfigured as a foundation for the shed, to minimize earthwork and create a secondary, outdoor work space at the lower elevation. A concrete stair cuts the earth to connect the two.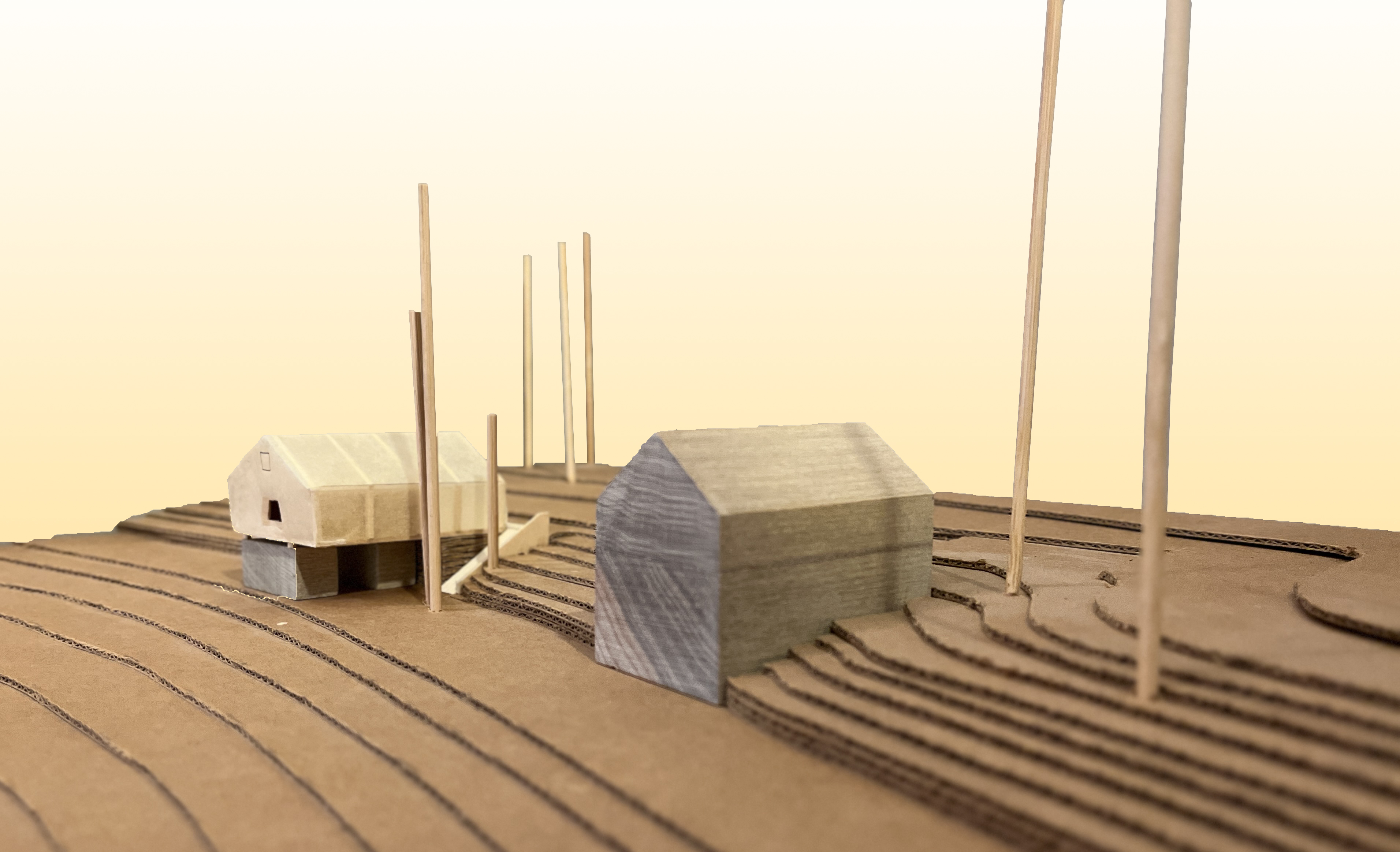 © 2023 Schissel Montgomery Architects, dba MSTMA. All Rights Reserved.